The words from this song video are from Hoshea 2:20. They are about the messianic rainbow covenant that is yet to come.
neohasid.org was launched on the 10th anniversary of the first Chasidic egalitarian minyan, founded by Rabbi David Seidenberg in NYC in 1995. Its first aim was to help people integrate Chasidic customs, learning, and nusach into new contexts. Over time, neohasid has added eco-Torah and earth-centered liturgy, as well as gender-liberating liturgy, to its mission, and neohasid.org was also a founding member of the Green Hevra represented at many Jewish environmental events.
neohasid.org is dedicated to the memory of Maidi Katz, who was a devoted participant in that minyan.
Get Rabbi David Seidenberg's acclaimed book,
Kabbalah and Ecology: God's Image in the More-Than-Human World, in paperback for $35 or less ( Amazon, Googlebooks). Read sections, get ordering information, etc. Join neohasid's list to get updates about the book, new liturgy, songs, and more.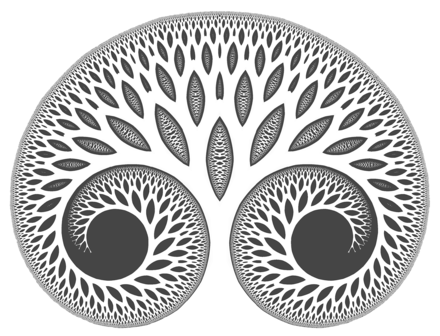 What's new or current, 12/26/2021
~~~~~~~~~~~~~~~~~~~~~

Reb Duvid's articles online: Times of Israel | Jewish Journal | Tikkun magazine | Tikkun Daily | Huffington Post | The Jew and the Carrot | Scribd | Academia.edu
Reb Duvid's liturgy on other sites: opensiddur | ritualwell
Here are the lyrics to the song video, from Hoshea 2:20:

V'kharati lahem brit bayom hahu im chayat hasadeh v'im of hashamayim v'remes ha'adamah v'keshet v'cherev umilchamah eshbor min ha'aretz v'hishkavtim lavetach
On that day, I will make a covenant for them with the beasts of the field and with the birds of the skies, and all creatures that crawl on the Earth, and bow and sword and war I will break from the land, so that they all will lay down in safety.

Music by Shimshai with Assi Rose on accordion. You can listen to another version of this song by Amen here!
More on neohasid:
—David Roskies, JTS professor of Yiddish Literature,
after the first meeting of the Chasidic Egalitarian minyan in 1995